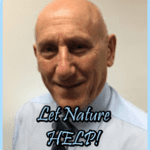 Hello, my name is Fintan,  thank you for visiting, you are most welcome to my website. I work in healthcare, I believe in letting nature take care of us, especially when it comes to our health. 
I have had my own health challenges over the years,I started this website because I believe that natural products can help with many common health conditions. 
Thanks to my research on natural solutions I have been able to overcome my own health challenges and become healthy again thank God, if you have have some health challenges you may find a solution in my natural health store. 
I have been down the road of prescribed medications, to be honest in my case I have found natural products gave me much more effective and longer lasting results without side effects.  
I particularly like Doctor Sam Robbins new natural cholesterol lowering supplement, it is formulated by doctors and supported by science without any bad side effects, to learn more click here.
This doesn't mean that by stopping medications in favor of a "natural" product is a wise thing to do.  
I prefer to give you as much information as possible on health conditions, causes, symptoms, treatments, side effects, along with a natural alternative or to supplement your existing treatment.  
I particularly like the enzyme Serrapeptase because of how it has helped me with painful inflammation in my left hip known as bursitis 
In fact this website contains a lot of information on Serrapeptase "The Miracle Enzyme" including what Serrapeptase is good for, Serrapeptase side effects, Serrapeptase dosage and Serrapeptase studies. 
One other excellent enzyme Nattokinase is a good natural alternative for heart related conditions like heart disease and high blood pressure. 
I like to write about common health conditions such as bursitis, heart disease, high blood pressure, arthritis, osteoporosis, how to lower high cholesterol and much much more. 
I research each condition thoroughly citing any scientific evidence related to a natural remedy for that condition. 
I go into detail about the causes, symptoms and treatments for each health issue. 
I am always searching for new information on inflammation, high cholesterol and heart disease and other inflammatory conditions so that i have the best scientific information to bring to you. 
They say that prevention is better than cure especially in relation to heart disease, if you have the knowledge about the health of your heart decisions can made for early intervention.
True health labs provide a COMPREHENSIVE HEART DISEASE PREVENTION PROFILE WITH GENOMICS that gives you a profound insight into you risk of a heart attack or stroke.
Recently I found this new information called the oxidised cholesterol strategy to deal with clogged arteries. 
My blog can be found at the top menu, it is one of the top 75 heart blogs in the world. 
I hope that you will find some helpful information here, if you have a question please email me using the contact form.