Serrapeptase and macular degeneration
In this article I am going to talk about can Serrapeptase help with macular degeneration.
I want to show you why a well known pretolytic enzyme Serrapeptase may help to improve your eyesight and we shall explore the connection between Serrapeptase and macular degeneration
Many people if not already there are headed for age related macular degeneration caused by a lack of good nutrition and a reduction in a good oxygen and blood supply, AMD is a medical condition causing a lack of central vision especially in older people.
---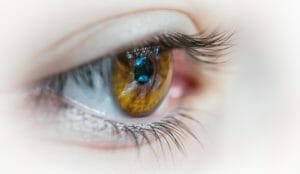 Macular degeneration
Macular degeneration has such a negative effect on arguably the most important sense of the five senses in our bodies, we use our eyes for ever conceivable action that we do from looking at the world around us and recognising the people that we love.
Macular degeneration affects as many as three million people plus in the USA, in fact by the time people get to age 80 more than 50% will have developed cataracts.
In the years between 2005 and 2008 over 4.3 million diabetic people had a condition known as diabetic retinopathy causing a loss of vision , diabetes is turning out to be the latest cause of new cases of blindness in adults between the ages of 24 and 70.
---
How does macular degeneration affect the eyes?
Age related macular degeneration affects the central vision especially in older people it may happen slowly or depending on the type of AMD it can happen rapidly it primarily affects how you see things right in front of you.
---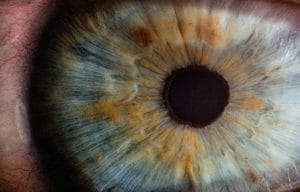 Dry form AMD
The most common form of AMD is known as "dry form" this occurs when protein deposits (drusen) gather in between the retina (nerves of the eye) and the choroid or blood supply for the eyes.
This gathering of debris causes pressure on the retina it may detach and this impairs vision.
This form of AMD is a slow process it may not be even noticed because there are few symptoms, the vision is affected in a gradual way as the frontal vision becomes impaired and it becomes difficult to do activities of daily living.
---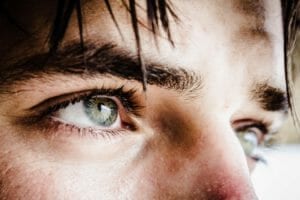 Wet form AMD
The other form of AMD is known as "wet form" the difference is significantly different compared to "dry form" in the sense that they loss of vision is much more severe, the cause is abnormal blood vessel growth in the choroid resulting in a leakage if protein and blood.
There will be scarring as the retina detaches causing irreparable damage to the photoreceptors affecting vision.
The difficulty with both forms of AMD is the lack of any perceptible symptoms or pain however you should look out for these::
Changes in pigmentation
A lack of contrast
Shadow or an area of missing vision
Susan floaters
Dramatic changes in eye test results
Trouble recovering your vision going from light to dark
---
Are the any other Symptoms?
As I previously mentioned it is a progressive condition and it may not be noticed in the very early stages, it affects directly the central vision that we use to focus straight onto a thing or object for example,e when we read a book, or when we look directly at someone.
A person may notice that objects are a little fuzzy then it feels or seems like there is s greyish patch hanging over the centre of our vision. If this starts to develop further to the final stage the disc in the middle of the vision starts to turn black causing a total loss of vision in the central area.
Fortunately it is possible to use your peripheral vision but you would need to train your eye to see from the side.
As I explained earlier there are two types of AMD wet and dry, if it is a case of wet AMD the body will try to make up for the lack of nutrients by making more blood vessels, unfortunately these new blood vessels just aren't strong enough to do this job and they start to leak fluid out.
Treatment includes eye or laser injections in a effort to seal the leaks, however this doesn't take care of the key issue which is nutrient deficiency and isn't a solution for the long term
---
Risk factors Age Related Macular Degeneration
There are a number of risk factors associated with AMD, this list will help you to be aware of the most common risks:
Chronic inflammation
Obesity
Family genetics
Smoking
Ageing
---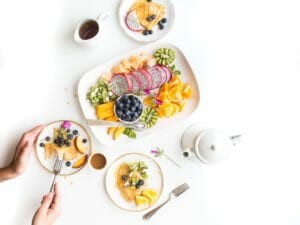 Good nutrition
Your eyes need a good supply of oxygen and blood you get this through a good balanced diet.
Your eyes are a very strong and complex organ the retina at the back of the eye holds millions of receptors.
The macula is a spot found on the retina where light is concentrated by the lens it is made up mostly by two carotenoids Zeaxanthin and Lutein, these are found in a healthy diet, so any shortage of these vital nutrients will have a detrimental effect on the macula.
---
What are the causes of a lack of nutrition?
The most obvious one is a bad diet, a good diet will contain lots of organic vegetables, fruit like apples, oranges, kiwi fruit, bananas these are a good source of nutrients.
However even though you have a good diet problems arise when the digestive system doesn't function so well and the nutrients don't absorb fully into the body.
The reason that AmD affects people later in life is a decline in the digestion process, this could be because food is overcooked causing the digestive enzymes to be less effect
---
Recommendations for Age Related Macular Degeneration
For general eye health I recommend lifestyle changes in the form of regular daily exercise and a healthy balanced diet, also if you smoke QUIT!
A carotenoid complex with fish oils would be a good place to start.
Take Serrapeptase because it can dissolve drusden (present in dry AMD) because it is s similar substance to artery plaque Serrapeptase should help to break down protein and any scar tissue around the eyes.
Serrapeptase is a preteolytic enzyme taken from the silkworm it is a natural anti inflammatory and can break down drusen the yellow deposits of lipids a fatty protein.
Take Nattokinase because it can also help with dissolving drusden, best to take it on an empty stomach at least 30 minutes before a meal, this helps to detoxify the body and break down unwanted debris that can trigger macular degeneration.
---
What if you already have AMD?
If you experience the symptoms of and are diagnosed with Age related macular degeneration the time has passed when you could change things by eating a better diet because at that stage you would need a very high level of nutrition from the food which isn't possible so I recommend that you take a concentrated supplement that will absorb easily into your system.
I recommend a spray supplement because it will absorb about nine times more than a pill or capsule even though they may have the same strength.
---
Maxifocus
This supplement spray contains Zeaxanthin and Lutein combined with twenty two other nutrients(does not contain beta carotene) that have been shown in studies to be a health benefit for eye health.
---
Health Point micro Current Stimulator
Health Point is an easy to use home kit that allows the user to be the expert at being able to locate exactly where the acupuncture points are located it comes with an easy to follow comprehensive manual.
Healthpoint provides all the health benefits  of acupuncture without using any needles! Health Point has the ability when used regularly to provide relief for eyes, stress and anxiety
HealthPoint™ allows you to quickly become an expert at precisely locating acupuncture points. With the aid of the comprehensive manual, it enables you to easily help any condition that benefits from acupuncture.
---
Taurine Spray
Taurine spray is designed to strengthen the cell walls and remove the detritus from around the retina.